With Geliform, it is more than just consolidating your forms and data. It also streamlines your workflow with team and facilitate your project management. You can customize and expand with more features as your teamwork grows. Increase your productivity.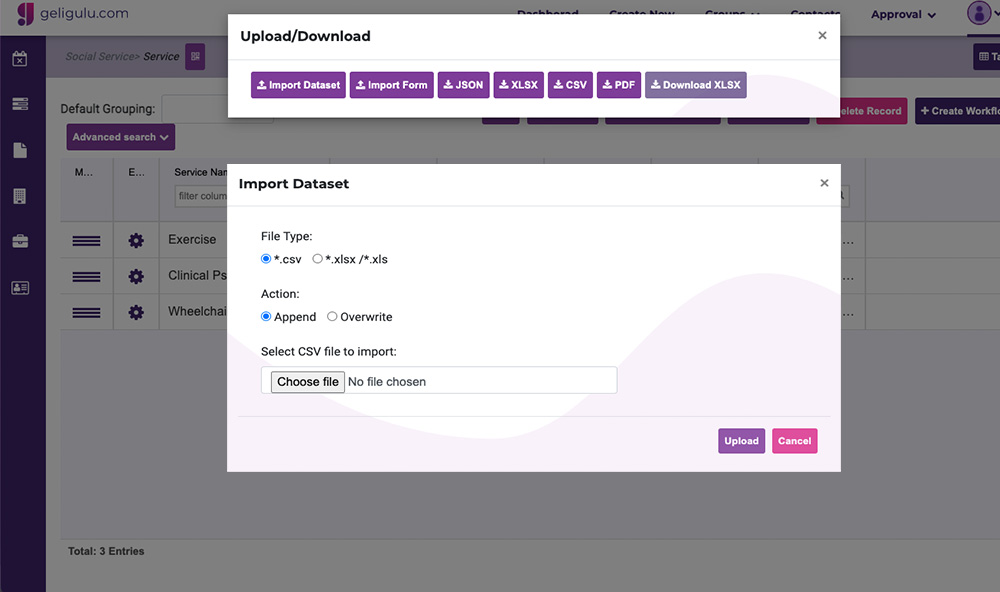 1. Excel. Import. Manage your data is easy. (manage data)
Create online for and publish to your team or public audiences. Create your database as easy as excel spreadsheet. Import and export data into excel. Add calculation and formula to your database as easy as excel.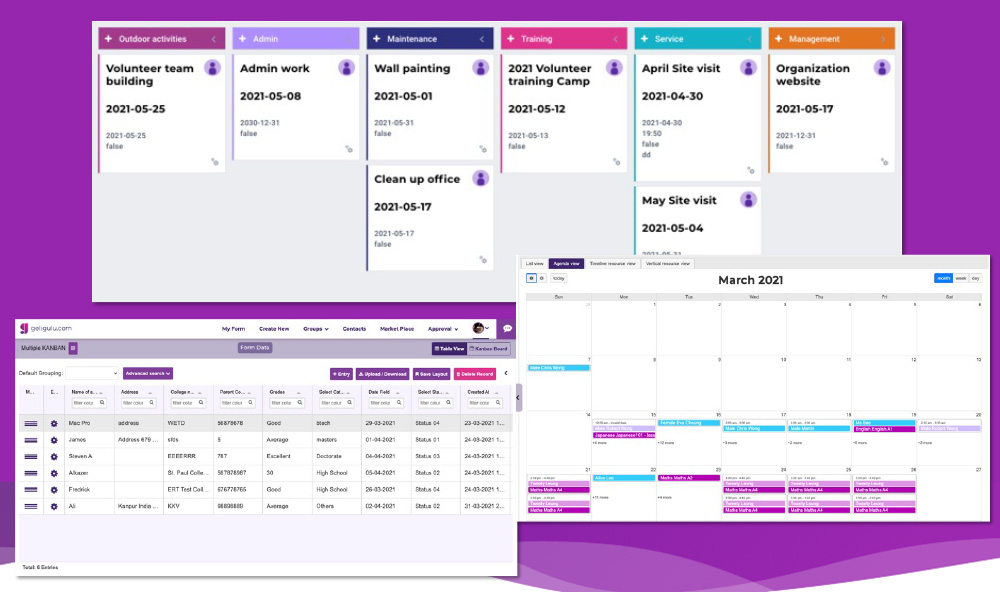 2. Manage your project in different views. (views)
It is handy to manage your manpower in Kanban view, arrange your timeline in Calendar view and review your data in table view. Change task timeline and status by using drag and drop.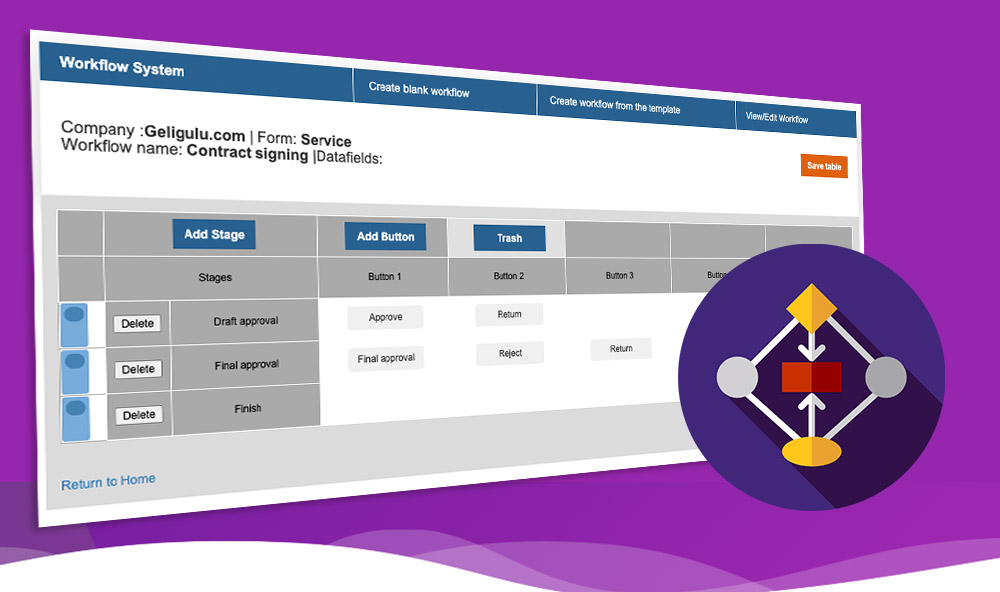 3. Set up Workflow and Approval flow quickly. (workflow)
Customize workflow, approval cycle and access right to fit your company's need.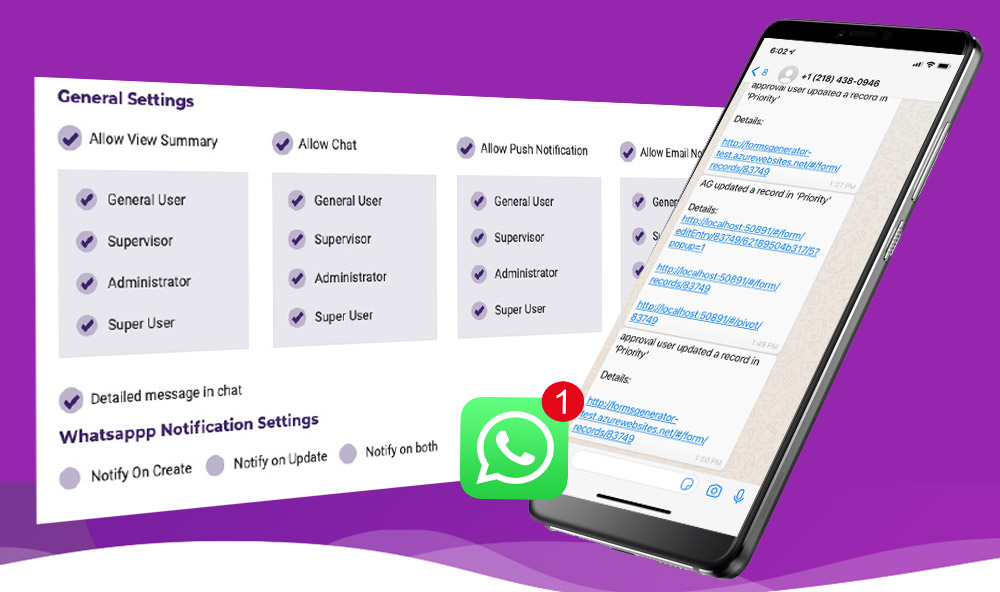 4. Stay connect (notification)
Get WhatsApp notification in the way you want. You can set your notification as new entry added or when entry is deleted.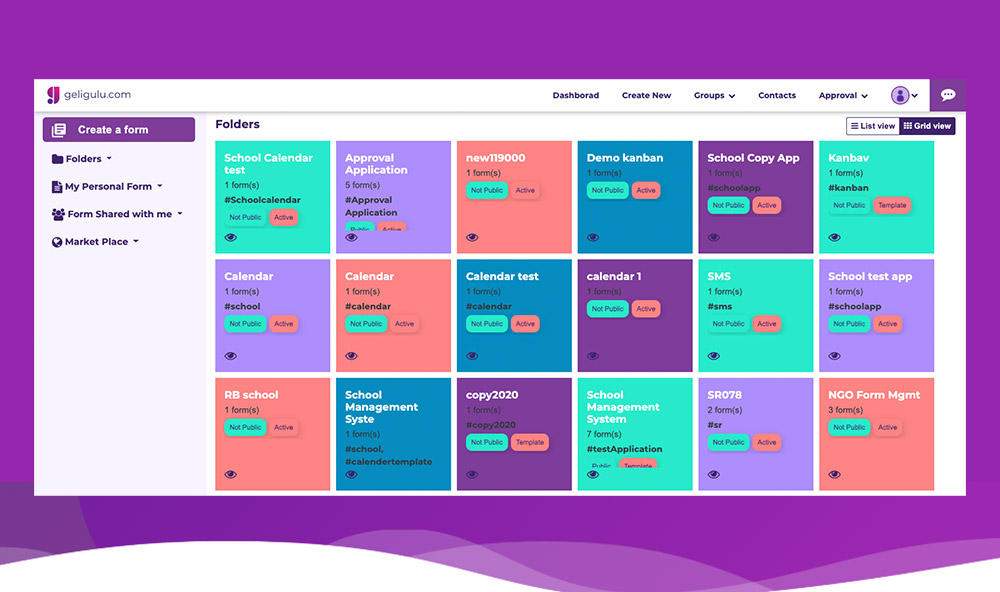 5. Start off your day with dashboard of your favorite forms and project. (dashboard)
You may customize your dashboard anytime to fit your needs.
Geliform templates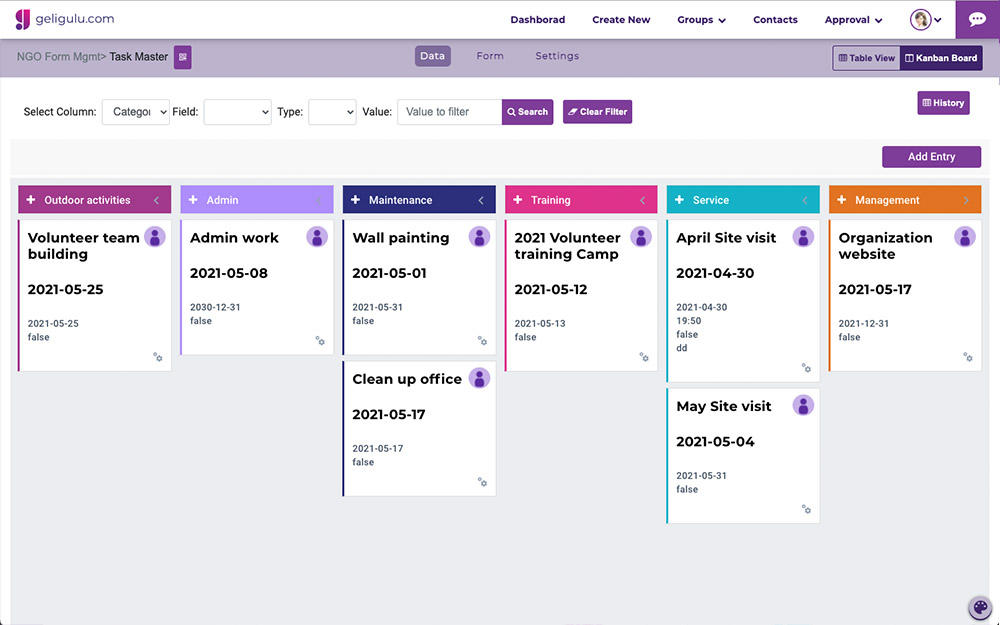 NGO project management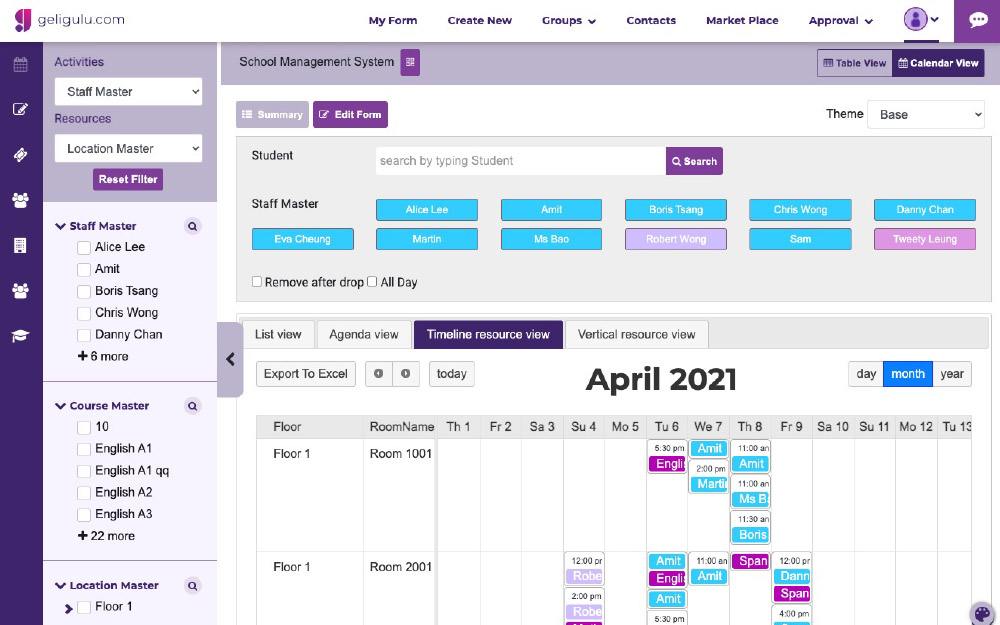 School Calendar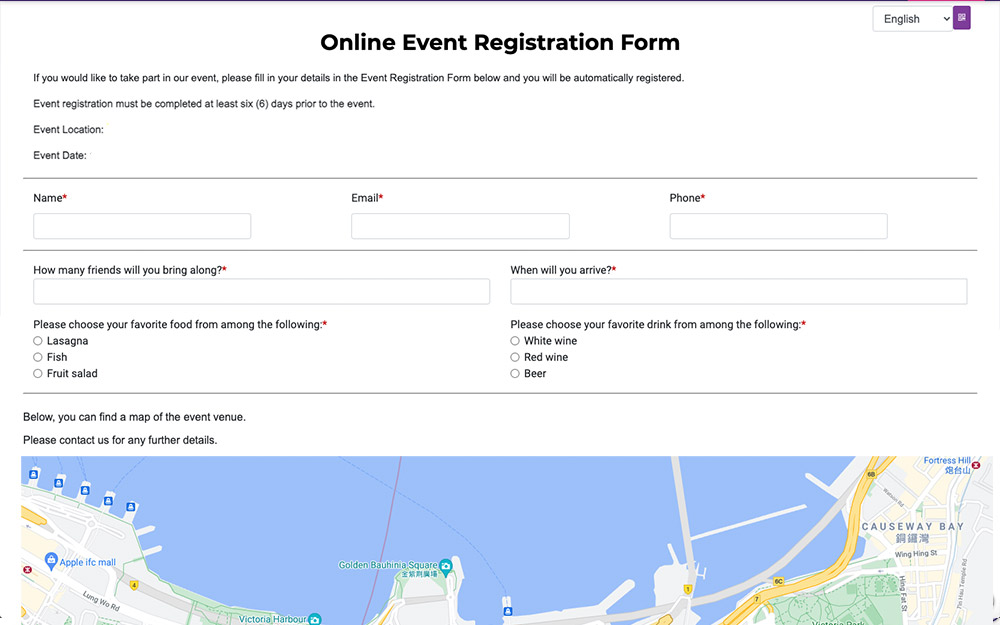 Event registration